Quick and Easy Tiny Planet Photography with the Ricoh Theta SC2
With a unique look and appeal, Tiny Planet photography has exploded in popularity and quality in recent years. Read on for some starting tips and tricks, and how you can get into Tiny Planet photography yourself with the affordable Ricoh Theta SC2!
The Rundown:
Untapped creative potential
Fun and easy for everyone
A hidden gem
I've really been wanting to grab a Theta since they first got announced back in 2014. The appeal of having a 360 camera for travel photography and to help document my process was strong, and recent advancements in image quality and affordability have finally given me the chance to try the excellent Ricoh Theta SC2.
Here's some tips and tricks I picked up on my recent trip around Sydney Harbour and the Inner West of Sydney, Australia!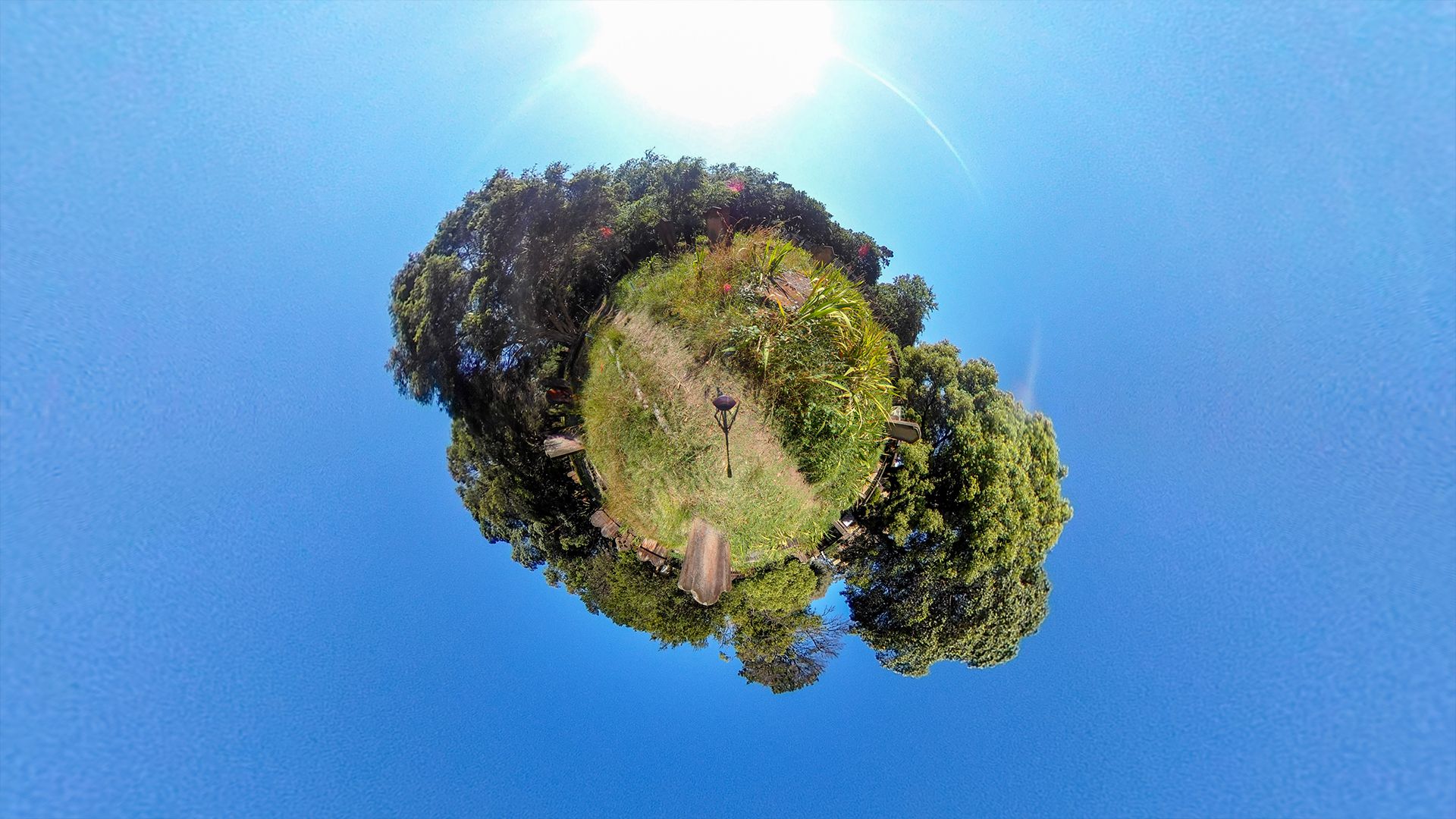 Think about your Borders
When creating a tiny planet photograph, it's a good idea to keep in mind what your border is going to look like. If you're creating a tiny planet image, the sky will generally be your main border. It's important to consider how the silhouettes of the subjects on your horizon will look against the sky. It's also good to focus on having some of the subjects you want to highlight in the top portion of your frame.
For inverted planet images, you'll find that the immediate surroundings of the camera will be your border. I've seen some really great images where autumn leaves and flowers have been used to create drama and interesting borders in an image.
You'll find that most 360 cameras will have an associated app that will let you preview your images in real time. I found the Theta+ app for the Theta SC2 to be a convenient and fast way to set up my shots, and really helped find the right composition for a lot of my final images. Always take advantage of the tools on hand.
Points of Interest and Narrative
Whenever taking a new image, I always try to think about how I want to showcase a point of interest in my view, or how I can add a narrative to my photograph. This can be done in many ways, and for my recent shoot involved placing the camera in front of a statue to create an imposing figure around the horizon of my tiny planet.
Adding a narrative will require some more creative thinking and observation. I've seen a lot of successful tiny planet photographs where the photographer themselves add to the story of an image through their expressions and with their warped distorted bodies. Adding a narrative can also be as simple as just documenting what's happening around you. The colourful and chaotic shrine festivals of Japan immediately come to mind.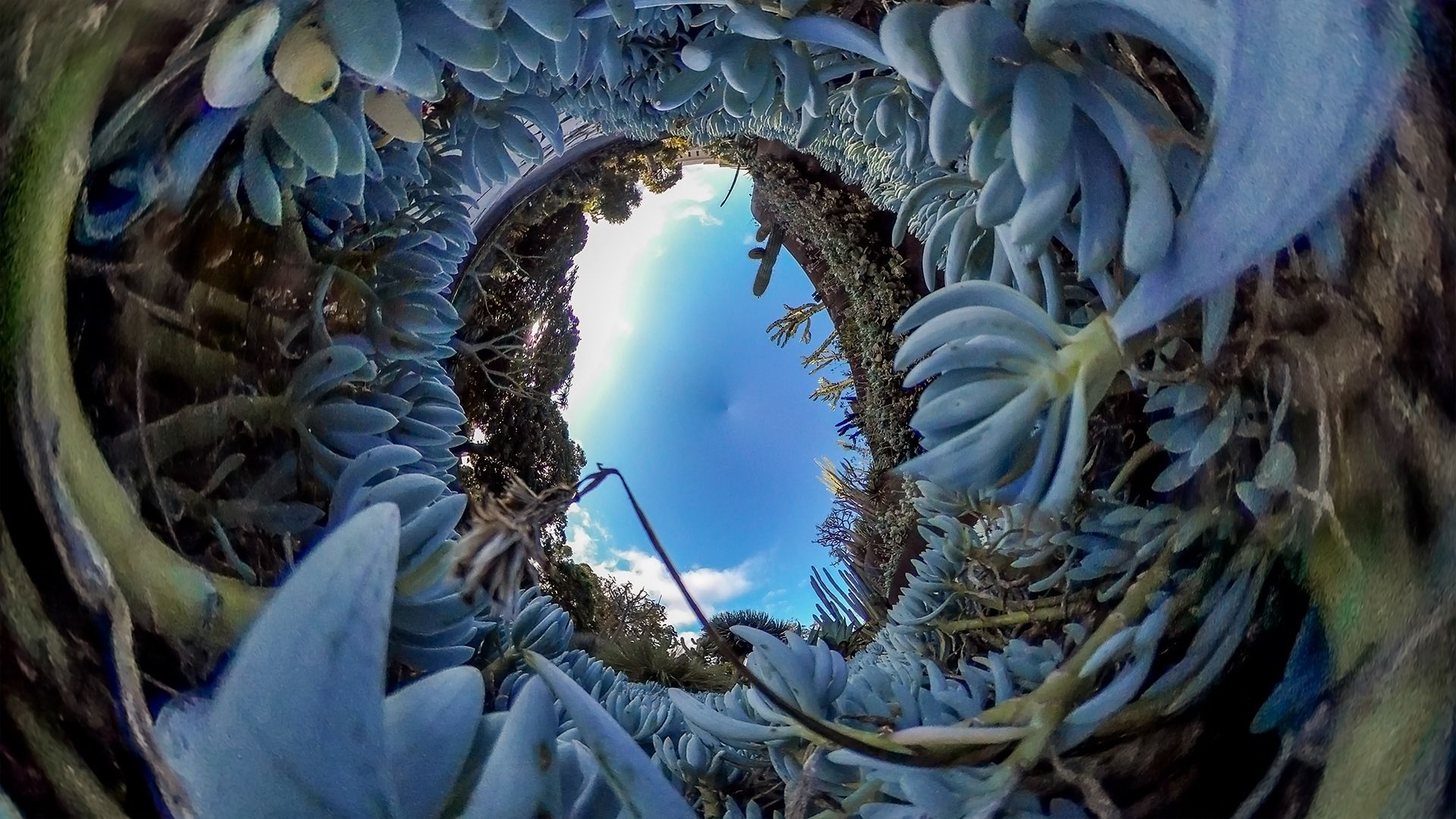 Symmetry as a Composition
I've found this composition technique to really lends itself to tiny planet photography. Being able to get everything lined up and balanced in the image can really add to the overall pro look of a photograph. Definitely take stock of where you're setting up your camera, where you're going to stand, and where the subjects of interest in your image sit in frame.
Take Lots of Photos
This one is more of a general photography tip, but is really useful in this type of photography. When you see a subject you think will make a great image, don't be afraid to take multiple images in different locations around that subject. It can be as easy as shooting low or high, or finding different angles of foreground and background interest to add that little bit extra to the photograph.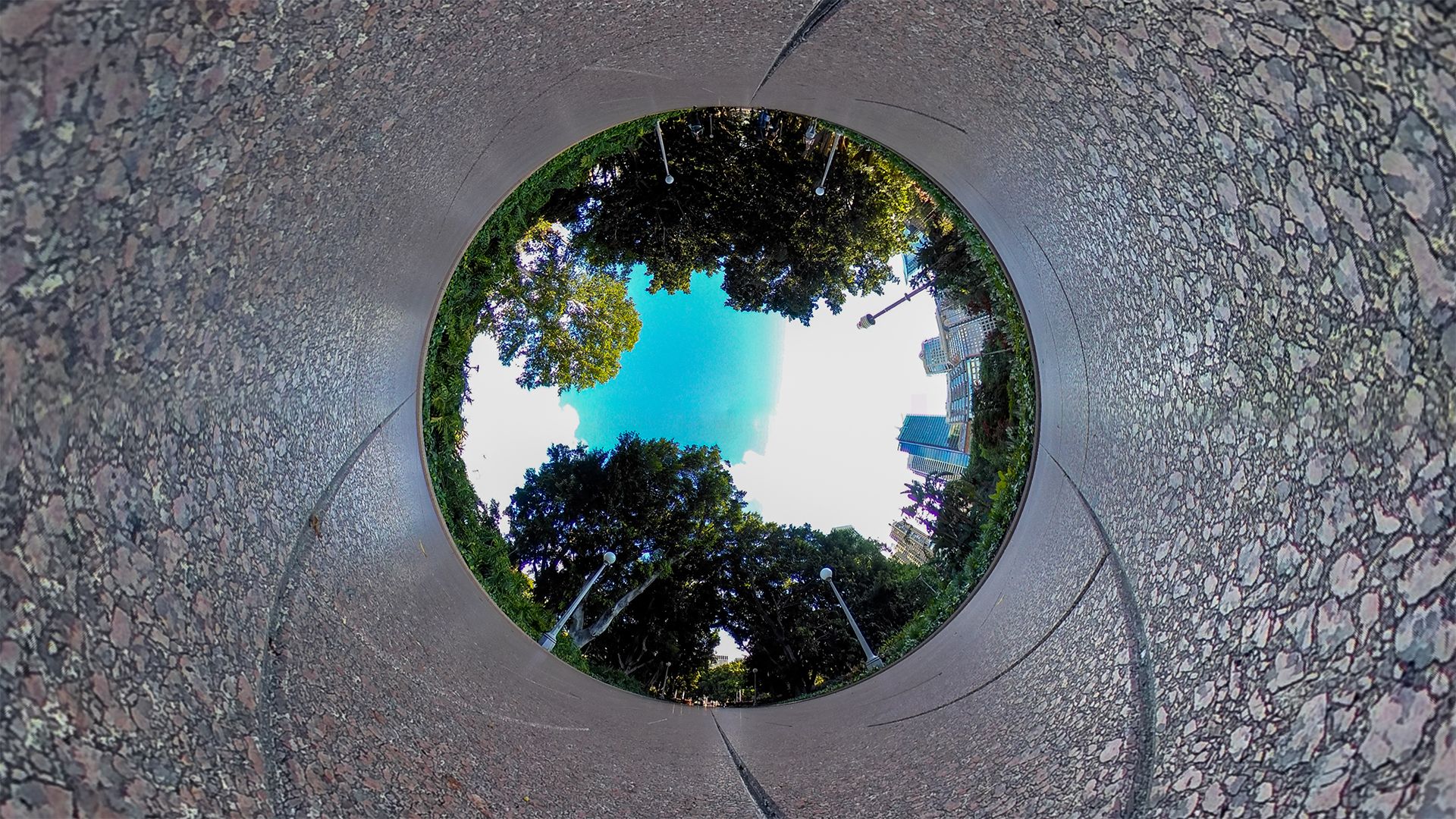 Selfie-Sticks for the Win!
I'm generally not a fan of selfie sticks, but the official Ricoh Theta TD-2 stand my camera came with was mind-blowingly useful. The nature of the fisheye lenses on the SC2 means that even a little bit of freedom when positioning the camera leads to dramatically different results. Being able to move the camera away from your body, closer to a subject, or above you, can lead to some really different and creative perspectives. I recommend getting one and then really playing with the different looks you can get by moving the camera around the space around you.
The Ricoh Theta SC2 is a Gem
It's been great using the SC2, and it's really surprised me with the image quality I've been able to pull out of the camera and associated app. When using the HDR mode, the SC2 has great dynamic range, good contrast and acceptable sharpness, and it's amazing how such a small and affordable camera can produce such great results. I highly recommend trying one out!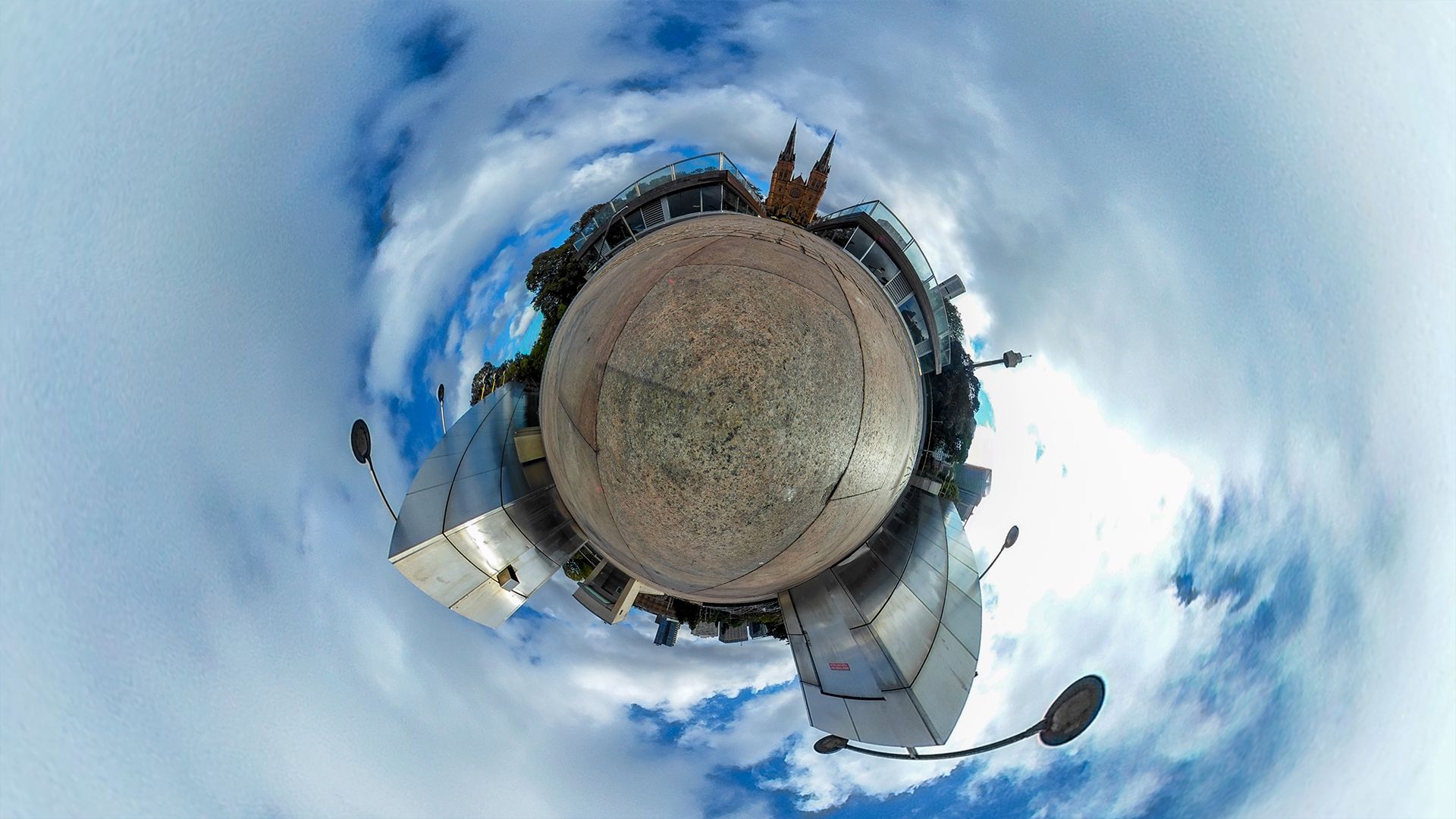 Signing Off
Hopefully this blog post will help out anyone interested in trying out Tiny Planet photography, after my short time with it I can definately recommend it! The thought process is really different from how I normally shoot, and I've had a ton of fun exploring new and creative ways to shoot with a 360 camera. It's always good to mix things up and try something new, and this is definitely something I'm going to be finding more time to do!
If you need more information on Cameras, Tripods or other accessories, check out more articles on the C.R. Kennedy blog.
Written by William Algar-Chuklin
William Algar-Chuklin is a night and travel photographer based in Sydney, Australia. You can check out some of his work at walgarch.com and on Flickr